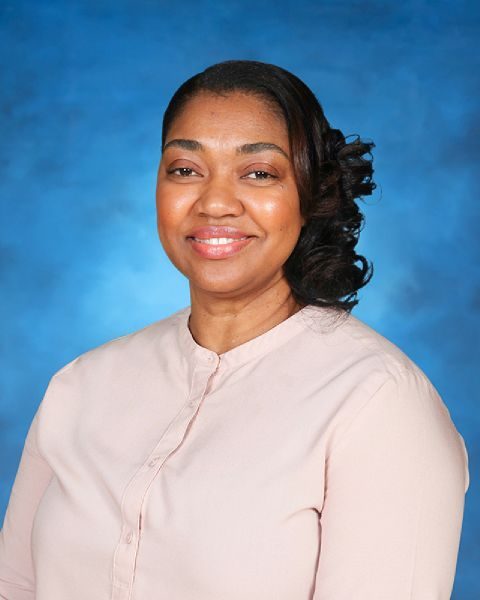 Teacher: Mrs. K. Moss
Dear Parents/Guardians,
Welcome to third grade 2021-2022. It is a pleasure to work in God's vineyard once more, to explore the potential of God's most prized possessions-your child. Thank you for the opportunity of sharing in this venture of teaching your child. First graders at the Oakview School enjoy their time at school as we provide them with rich experiences, academically, spiritually, socially, and physically- catering to the whole person.
It is our desire to enrich and promote good values on a daily basis so that children will develop good characters. We are entrusted with an awesome responsibility, and so we wish to be positive role models so that our children will see and emulate the proper attitudes and values.
In order to have your child achieve his/her full potential, I encourage you to read to your child daily and allow your child to answer questions about the reading material. Encourage your child to read on their own as well.
At school, the students will participate in many interesting activities that will promote learning. To help reinforce what the students have been learning, the students will receive homework. I will do my best to have them complete the homework assignments in class, but whatever they do not complete at school, they must finish it at home. They will also receive the spelling words each Thursday to study over the weekend. Please assist your child in completing the homework, but do not do the homework for your child.
This is their "Home away from Home" and so as we work closely with both home and church; we believe that our little ones will be well rounded and grounded.
Your child will learn and develop their independence in third grade, and to foster and nurture this growth and development, we are asking that parents do not enter the classroom. Please allow the teacher to assist your child.
Here are a few things that you need to know of what will take place in grade three:
1. Two book reports are due every month, on the 15th and the other on the 30th.
2. We will meet virtually on Fridays for class and chapel. Chapel will begin at 8:20, and class will begin at 9am. Chapel Zoom ID: 799 102 94139 Password: 4MmWUZ
Grade 3 class: Zoom ID: 219 944 7872 Password: 9JW6eE
3. A spelling test will be given every Thursday. They will receive the new spelling words each Thursday to study for the test the following Thursday.
4. Dress-down is every 3rd Thursday of the and children are asked to contribute $1 to participate
5. Students are required to support and participate in all school activities: Fall Fest, field trips, bake sales, junior choir, etc…
6. Thursday is Pizza Day. Children must bring $2.50 for pizza, as Mrs. Tuckett does not credit pizza.
The lunchroom does not serve lunch on Fridays, so please provide pizza money or lunch for your child.
Thank you for this opportunity once again and may God continue to richly bless you.
Sincerely,
Mrs. Keisha Moss (Third grade teacher
GRADE 3 CLASS SCHEDULE