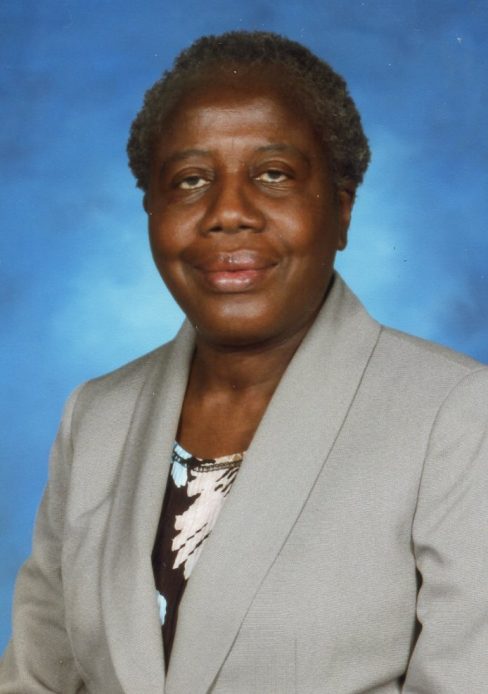 Teacher: Ms. Joan Leslie
Dear Parents/Guardians, 
I am very excited to join the 1st grade team at the Oakview Preparatory Seventh-Day Adventist School. I am thrilled to be your child 's Teacher, and I'm looking forward to a year of learning, fun and adventures!
It is our desire to enrich and promote good values on a daily basis so that children will develop good characters. We are entrusted with an awesome responsibility, and so we wish to be positive role models so that our children will see and emulate the proper attitudes and values. 
In order for your child to achieve excellence this school year, we all need to work as a team. I encourage you to read to your child daily and allow your child to answer questions about the reading material. Eventually your child should be reading for you, as time progresses. 
At school, the students will participate in many interesting activities that will promote learning. To help reinforce what the students have been learning, the students will receive homework every day. Please assist your child in completing the homework, but do not do the homework for your child. 
Your child will learn and develop their independence in first grade, and to foster and nurture this growth and development, we are asking that parents do not enter the classroom. Please allow the teacher to assist your child. We kindly ask that you wait outside the classroom especially at dismissal. 

Here are a few things that you need to know of what will take place in grade one: 
1.    Two book reports are due every month, on the 15th and the other on the 30th. 
2.    A spelling test will be given every Friday. They will receive the new spelling words each Friday to study for the test the following Friday. 
3.    Dress-down is every 3rd Friday of the month and children are asked to contribute $1 to participate 
4.    Students are required to support and participate in all school activities: Fall Fest, field trips, bake sales, junior choir, etc... 
5.    Friday is Pizza Day. Children must bring $2.50 for cheese pizza and $3.50 for veggie pizza, as Mrs. Tuckett does not credit pizza. 
The lunchroom does not serve lunch on Fridays. We eat lunch in the classroom on Fridays, so please do not send a lunch with your child that has to be warmed up, as I cannot leave the classroom. 
Thank you for this opportunity once again and may God continue to richly bless you.
 
---
CLASS RESOURCES