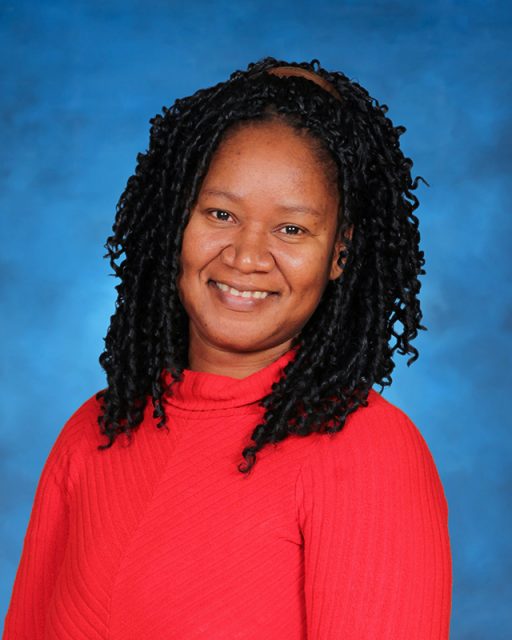 Teacher: Mrs. D. Allen
My principle aim is to guide and support students to be coworkers with God where they can develop and build personal relationship with Christ who is the source of all wisdom and understanding and where they develop holistically becoming forward thinkers and contributors to the society and lead men, women, boys and girls to God's eternal kingdom.
CLASS SCHEDULE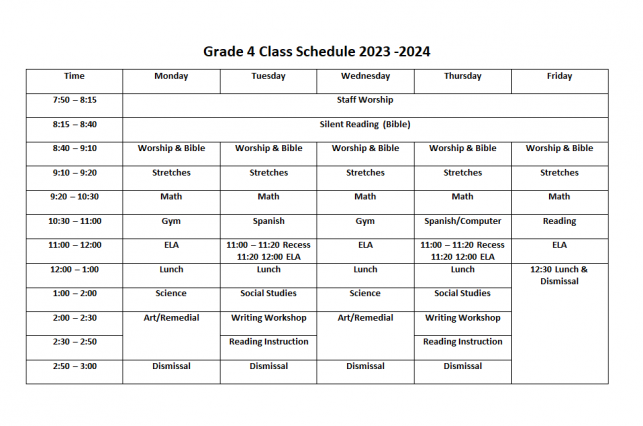 NB:  As necessary all students are required to have a printer and technology device i.e. Tablet or Desktop Computer
Grade 4 Book Report Format
Presented by:
Name of book:
Author:
Illustrator:
Date published:
Category of book:
Number of pages:
Due date:
Today's date:
Theme: In one or two sentences tell the main lesson you learned from the book.
Plot:
(a)     Paragraph 1 – introduction
(b)    Paragraph 2- discuss areas of interest that were outstanding in the book.
(c)    Paragraph 3 – discuss how these areas of interest ended. 
Conclusion/Evaluation of book: (How you feel about the book and how has the book impacted your life spiritually, socially, etc.
Grade 4 Reading list
 

Title

 

Author

 

Grade Level

 

NUMBER THE STARS

LOIS LOWRY

5.1

 

 

 

 

NEW YORK

KATHLEEN THOMPSON

 

4.1

 

 

 

DETECTIVE ZACK & SECRET OF NOAH'S

FLOOD

 

JERRY D. THOMAS

4

 

 

 

MYSTERY ON THE MIDWAY

JERRY D. THOMAS

5

 

 

 

 

DAVID LIVINGSTONE

JANET & GEOFF BENGE

5

 

 

 

 

HELLEN KELLER

KATHLEEN V. KUDLINSKI

4.8

 

 

 

 

CLARA BARTON

DAVID R. COLLINS

4

 

 

 

 

WHAT'S THE BIG IDEA, BEN FRANKLIN?

JEAN FRITZ

4.6

 

 

 

 

HARRIET TUBMAN

KATHLEEN V. KUDLINSKI

4

 

 

 

 

ROSA PARKS

ELOISE GREENFIELD

4

 

 

 

 

MISTY OF CHINCOTEAGUE

MARGUERITE HENRY

5.8

 

 

 

 

DANGER AT DIOSAUR CAMP ADVENTURE

JERRY D. THOMAS

4

 

 

 

 

THE ADVENTURES OF TOM SAWYER

MARK TWAIN

5.9

 

 

 

 

HENRY HUGINS

BEVERLY CLEARY

4.2

 

 

 

 

CLASS CLOWN

JOHANNA HURWITZ

4.6

 

 

 

 

MORE ADVENTURE OF THE GREAT BRAIN

JIHN D. FITZGERALD

5.3

 

 

 

 

SADAKO AND THE

ELANOR COERR

5.5