SCHEDULE A TOUR OF OUR CAMPUS
J. Eric Imbert, Principal
Principal:  J. Eric Imbert; | E-mail: ericimbert11@gmail.com
Address:   29 Chestnut Street. Yonkers. NY 10701
Telephone:   Office: 914-423-7369 * | Fax: 914-423-0813
Registration:   914-423-7369
Admin Assistant: 914-457-4654.
Treasurer: 914-400-6302
Food Services: 914-347-6744
It will be our pleasure to show you our campus. To schedule a tour, make an appointment, or if we can provide you with more information on why it is great to be a part of the Oakview Preparatory School (O.P.S), please contact our Admission Office. We look forward to meeting you.
---
WINTER MONTHS CLOSINGS/DELAYS:
*
Oakview Preparatory School closes or delays opening whenever the Yonkers Public School system announces such closings or delays, especially during the winter season
.
*CLICK HERE FOR YONKERS SCHOOL SYSTEM CLOSINGS/DELAYS
Commencement speech delivered by Mr. Patrick Bogui  (2010 Alumnus) at  our 8 Grade Graduation exercise on June 06, 2021
Take a virtual tour of our OPS Campus then come see how we can help your child become an achiever
Watch also OPS Alumnus (2008) Alexander Archer delivering his remarks at his 2021 graduation ceremony at Loma Linda University, California Watch at
Alexande Archer
 2023 School Promotion  by Grade 3 Class || Homeroom Teacher Mrs. Keisha Moss || Parent's Testimonial
 ______________________________________________________________________________
Oakview Preparatory School is a Seventh-day Adventist educational institution consisting of two divisions:
Elementary (Pre-K - grade 5)
and
Junior High (grades 6 - 8)
. The school maintains a non-discrimating policy and includes students from any religious, racial and ethnic background. Oakview Preparatory School was established in 1991 by a group of Educators, (Bronx Westchester Education Committee). The purpose of its founders was to provide quality Christian education for the students of the ten participating churches in the Bronx-Westchester area. Non- participating members may also be admitted. Its goal is to foster moral, Christ-like character, promote academic excellence and prepare its students for service to God and their fellowman. At all grade levels, the curriculum and classroom instruction is focused on maximizing individual student achievement and developing strength of character...
[ MORE ]
The mission of Oakview Preparatory School is to provide a Bible-based, quality education which facilitates the spiritual, moral, mental, social and physical growth of each student. 
Working with the home and the church, our desire is to cultivate in our students the ability to function as independent critical thinkers, able to analyze situations, make responsible decisions, and use his/her God-given abilities in a multicultural society to serve God and man.
With our commitment to the academic framework necessary for the development of literate, articulate students, we are dedicated to the task of restoring the three forgotten "Rs": REVERENCE, RESPECT and RESPONSIBILITY
...[MORE]
REGISTRATION
A book fee of $140.00 for Pre-K, and $ 160.00 from Kindergarten to Grade 8 is charged annually for basic textbooks and learning materials. This is non-refundable. Textbooks, however, are the property of the school. Families who register by the end of the school year of each year and pay the first month tuition get a $25.00 discount.
The registration fee covers
+ Student Insurance
+ Admission Package
+ Mandated Standardized Tests
It may also include:
+ Library Materials
+ Athletic Equipment and Upgrading Computer Software.
This is non-refundable.
BASIC TUITION
* Constituent Members $330.00
* Non-Constituent Members $355.00
* Non-Seventh-Day Adventists $380.00
* Pre-K (3 ½ – 4 ½ years of age) $435.00

BUS FEES
Bus Fee - $150.00 | One-Way $100.00 | Per Day $10.00
---
---
The Oakview Preparatory School's 30th Anniversary celebration on December 04, 2021 at the North Bronx Seventh-day  Adventist Church.
Parents
|
Students
|
Staff
click the button below to sign in to your
Jupiter Ed. Account


Get started with Office 365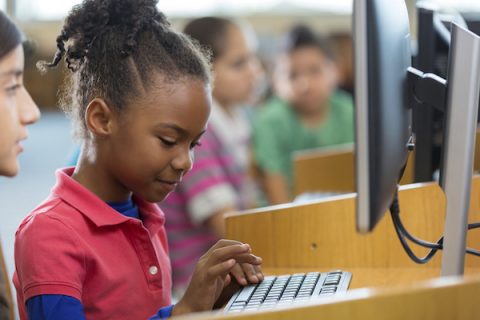 Students and educators are eligible institutions can sign up for Office 365 Education for free, including Word, Excel, PowerPoint, OneNote, and now Microsoft Teams, plus additional classroom tools.  See the Oakview Technology Department for details and access